Now new tile interface is available along with the classic one for the hotelliers. This great enhancement makes solution even more attractive and competitive comparing to other interactive hotel TV solutions.
New options from Otrum – leading provider of easy to use Smart TV:
This means that hotel can show all special offers, services, features and applications on 1 screen. Visitor doesn't have to browse menues in order to find out about all options. As a result this increases visibility of special offers and other services provided by the Hotel.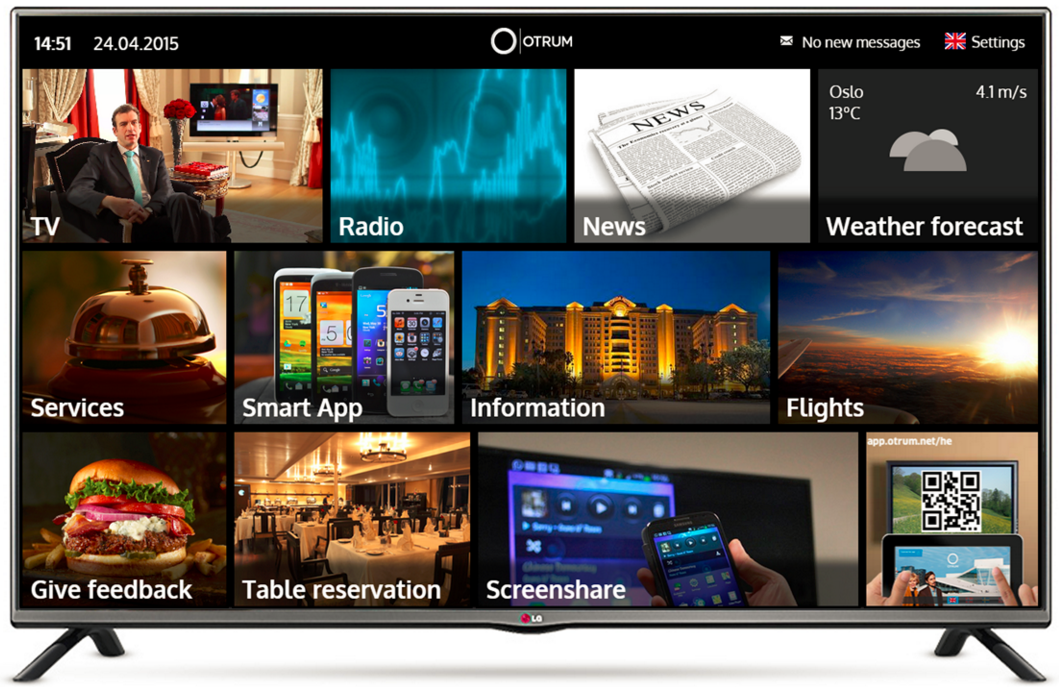 Also, all Otrum's solutions are available from the Cloud. Hotel is free not to install management server and can save additional costs.
In addition it doesn't matter what kind of cabling infrastructure is used in the Hotel – all IPTV services can be carried similar over Wi-Fi, Coax or Ethernet.
About Otrum
Based in Oslo, Otrum creates device-independent guest communication and entertainment solutions for the hospitality industry. With over 30 years hospitality experience, Otrum is a leading supplier of Smart TV, Mobile, Digital Signage and WiFi solutions within EMEA.