KSK Hospitality Company made installation and setup of digital menu boards for Pizza Italia restaurant in Riga Plaza shopping mall. 
In July, 2016 there was an opening of Pizza Italia restaurant in Riga Plaza shopping mall. There are 4 professional TV panels by LG Electronics used as digital menu boards. These TV panels perfectly fit restaurant's interior providing greater informational content by enchanced functionality.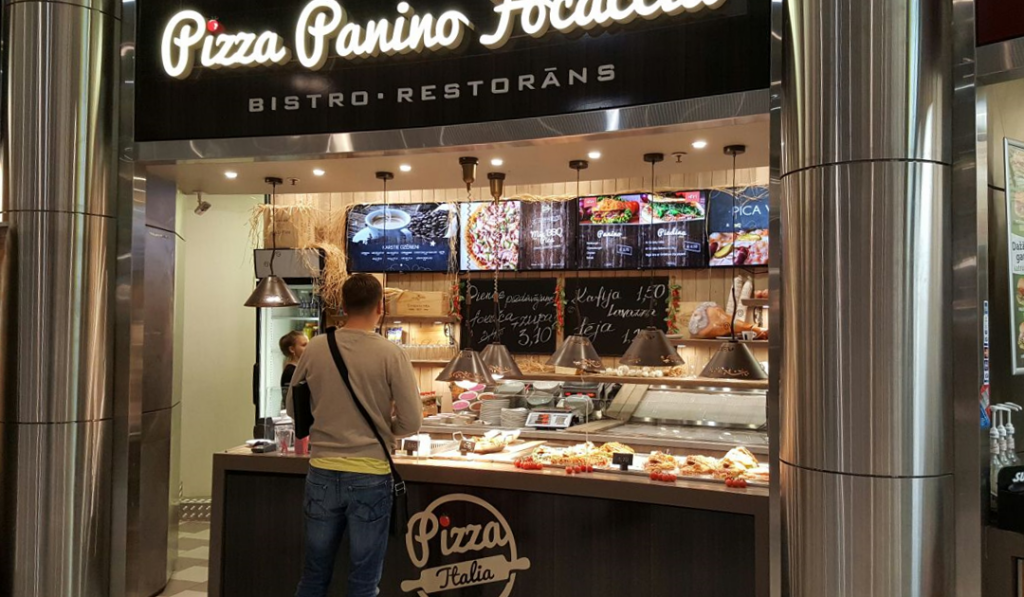 KSK Hospitality has used SuperSign digital signage software in order to control screens and manage content. This is free solution provided by LG Electronics. With its help every TV panel is demonstrating available menu and special offers of a day to Pizza Italia's customers.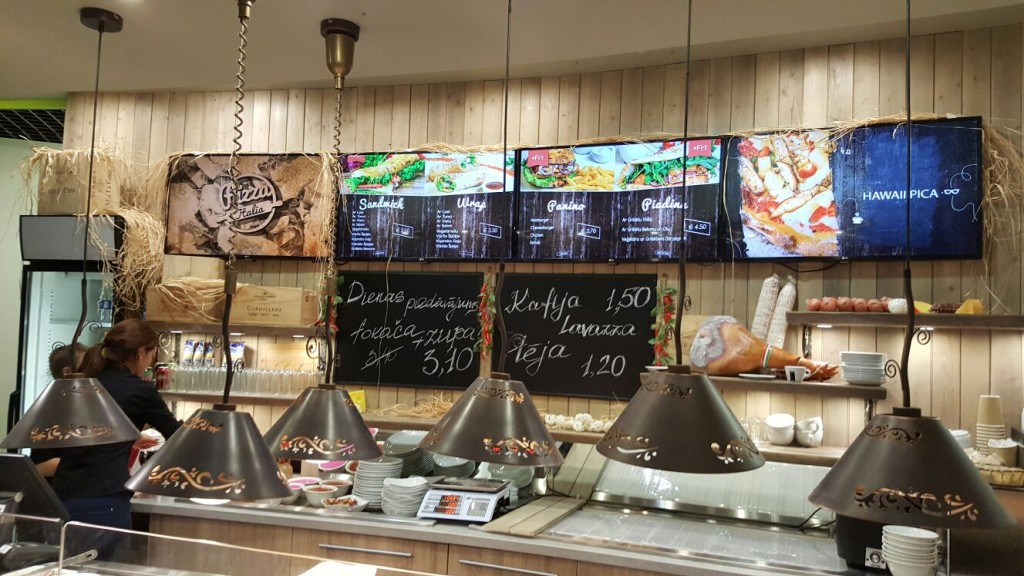 Additionally, these panels can combine in order to demonstrate single image as it would be video wall.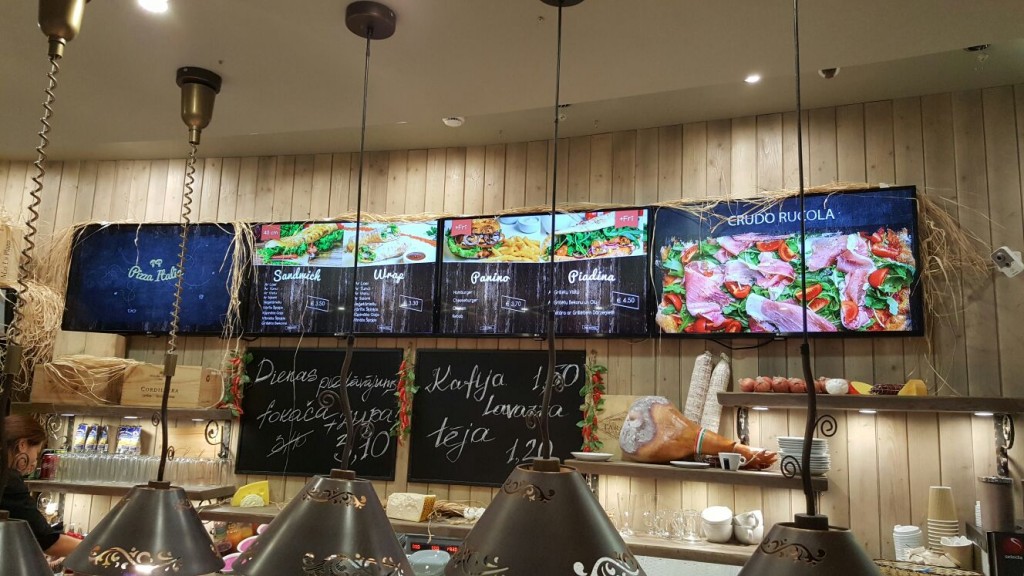 We'd like to highlight that free digital signage software by LG Electroincs is a perfect solution for digital menu boards creation in restaurants, caffees and shops. It gives you the following advantages and capabilities:
colorful and informative displaying of menues, pricing information, special offers, etc…
single centralized control and distribution network. You can easily control all your TV panels even if you run a whole chain of restaurants or shops with different geographic location
create scheduled display of special offers of a day in advance. TV panel will manage special offers accordingly based on the current day of the week
create automatically uploading display of breakfast's, lunch's and dinner's menues
place partners' advertisements into demonstration loop
change pricing information on the go
save printing costs
a whole bunch of other usefull features
Contact us us in order to get more information or quotation for your project.