Otrum Enterprise allows the guest to easily connect their own device, and allows the hotel to connect with their guests.
System's features:
Touch menu
Use your personal device (Android, iOS) to control and navigate TV in guest room.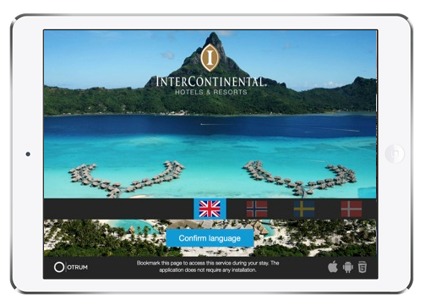 Welcome message
Warm personal greetings from the hotel.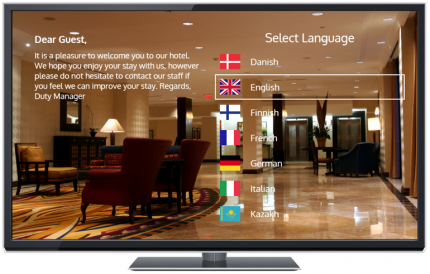 Virtual concierge
Provide full information about hotel's services and amenities, neighbourhood, sightseeing areas and attractions.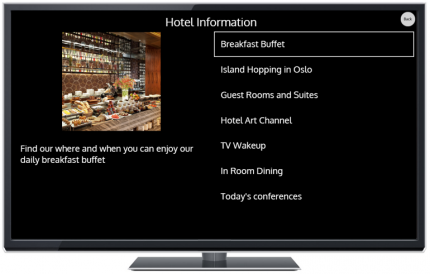 Virtual concierge is also available on your personal mobile device outside the hotel.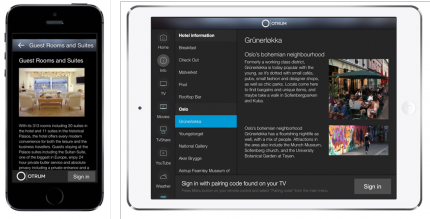 External Connections of Personal Devices
Connect your PC via HDMI, iOS devices via Airplay, Android devices via Miracast or enjoy your music using Bluetooth Audio – all the modes are smoothly running with Otrum Enterprise solution.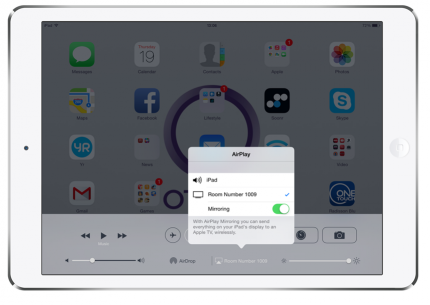 Guest Messages
Confirmations about reservations to TV and mobile devices.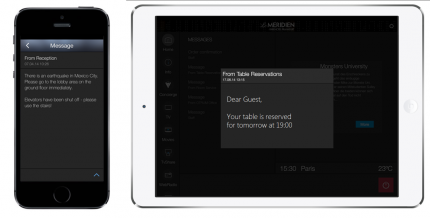 Messages left at reception can be delivered directly to the guest via their interactive TV.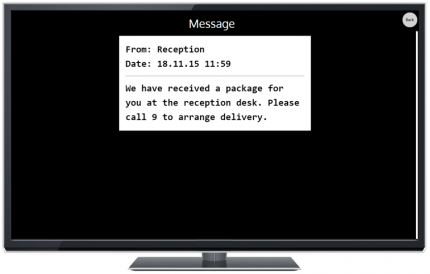 Urgent Messages (Evacuation) will appear on TV screen even if TV was turned off (auto tv power on).
View Bill
One of the PMS LINK options. Get information about your current bill directly from TV screen or personal mobile device.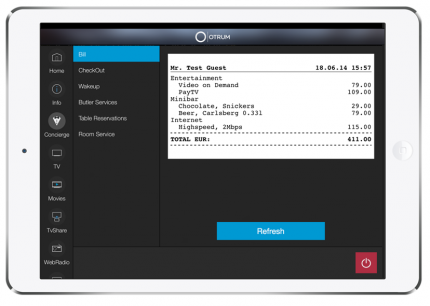 Express Checkout
Self-service checkout from TV screen or mobile device. Allows guests to save their time.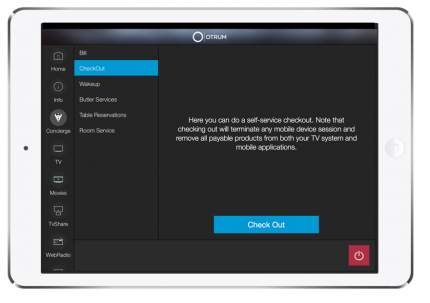 Electronic Programming Guide (EPG)
EPG provides guest with interactive information about TV channels in the hotel.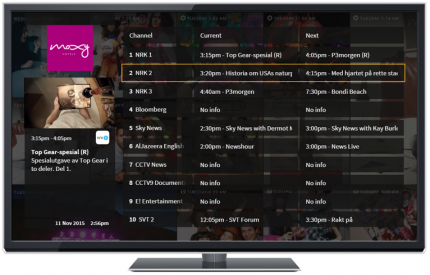 Marketing module
Otrum marketing module opens a lot of opportunities how to communicate with guest and let him know about best offers in the hotel.
As all rooms are connected and online, the content of any screen in any hotel can be controlled centrally by the marketing module. Targeted guest communication by: guest profile, guest language, time&date, room type, etc…
Banner Marketing
Shows banner on selected part of the TV screen for a certain period of time even within live TV.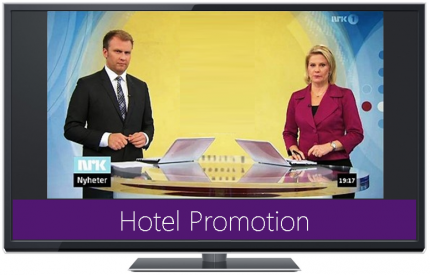 Housekeeping and Technical Maintenance
Allows for the reporting of room status, vacant rooms, floor overview, report maintenance issue, manage maintenance issue, minibar reporting and etc…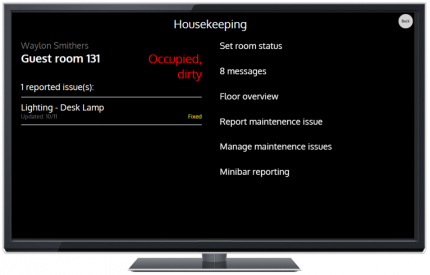 Otrum Enterprise Touch Housekeeping
Provide hotel staff with personal mobile devices in order to control and manage status of rooms even more easily.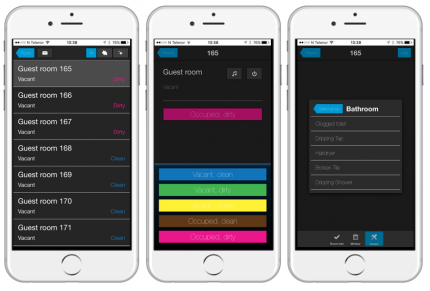 Ordering Tool
This feature allows guest to make orders directly from the TV or mobile device screen, for example food, beverages, etc…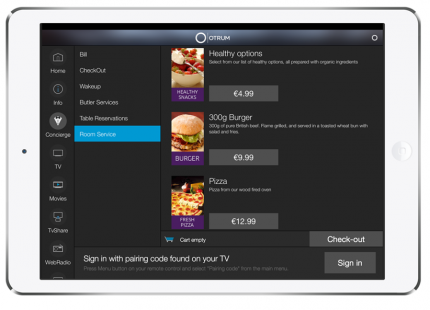 Wake-up Portal
Advanced wake-up portal provides you with the most important information after wakes you up.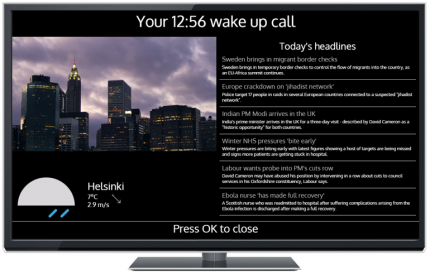 Other features
A lot more of different features are available in order to maximaze guest's satisfaction and hotelliers revenues – intuitive guest remote, internet radio, bluetooth audio, inputs, web page links, rss feeds, twitter feeds, applications, statistic module and many more.
Contact us us in order to get more information or quotation for your project.