Another major project completed by KSK Hospitality for the brand new WELLTON RIVERSIDE SPA Hotel with 222 rooms, largest SPA Centre in Old Riga and conference facilities for up to 100 persons. KSK Hospitality company was selected to complete full-scope implementation of television and wireless networks in the hotel, as well as to design and implement display and sound solutions of conference center.
As a result there are 222 rooms equipped with Philips Hospitality TVs and Otrum Enterprise interractive TV control system.
Stable and powerfull wireless network is guaranteed by implementation of high quality professional solution.
Conference Center on the 8th floor is equipped with a projector designed for large screen displays up to 150 inches. Projector throws a large and high quality image from a mere 40cm away from the screen. Also there are 2 75″ LG screens duplicating projector's screen for people in a back rows. Several input connection points allow flexible transformation of conference space for different type of events.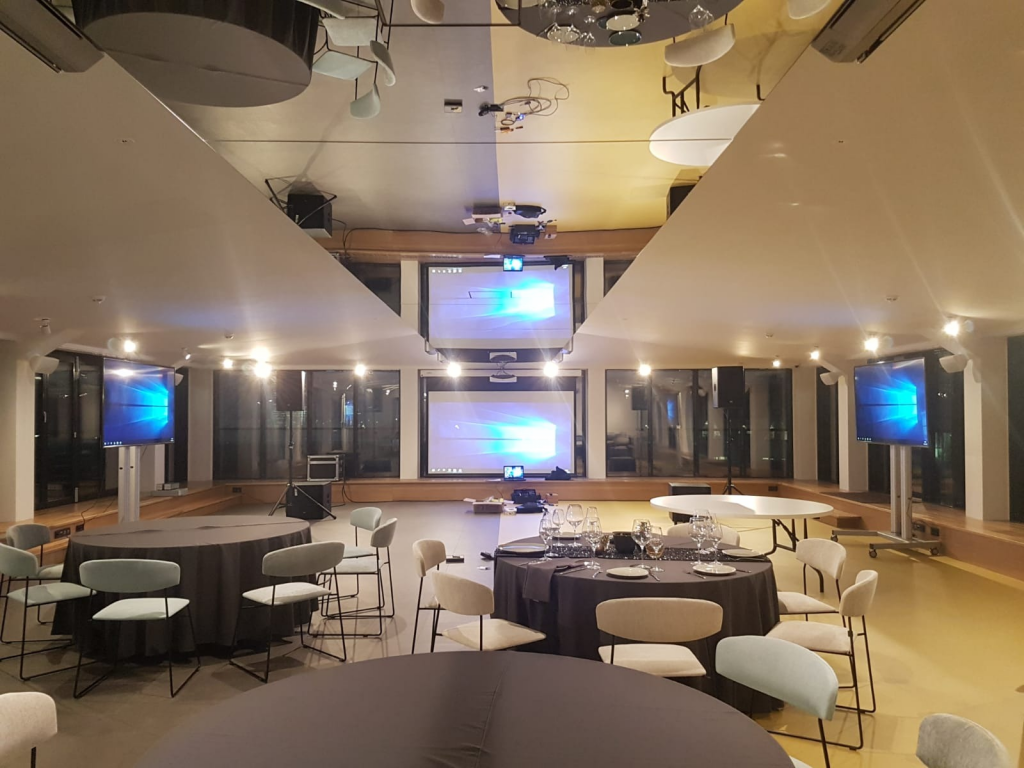 KSK Hospitality Company is happy to complete another great and modern hotel by Wellton Hotels.
Contact us us in order to get more information or quotation for your project.