Peltier technology minibars combine all the benefits: silent, energy efficient, no ammonia components and cost efficient. This is a new trend in hospitality world. 
Advantages of Peltier:
Use of C-pentan (%100 Nature Friendly), no risk of ammonia leak
A+ Energy Class
Noiseless, 0dB
PID Energy Saving Program
Electronic Thermostat
Automatic Defrost
Interior LED Light
Curved Door
Reversible Door
1,5 LT Bottle Holder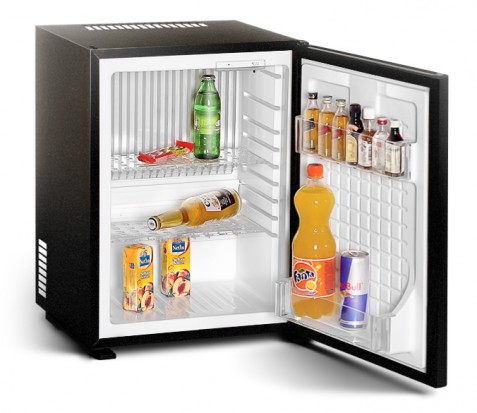 Opional lock system
Optional wheels
Optional glass door
Optional MDF door
Optional colors: black, white, dark brown
 SIZE                      DIMENSIONS (H x W x D)
---
19L                            475 x 380 x 380
25L                            475 x 380 x 445
30L                            512 x 419 x 397
35L                            485 x 385 x 455
40L                            566 x 441 x 432
40L                            560 x 400 x 425
52L                            610 x 441 x 432
60L                            623 x 499 x 554
Contact us us in order to get more information or quotation for your project.