Screens with excelent readability and wonderful color expression perfectly fit for advertising in outdoor space influenced easily by the temperature and weather.
Features of outdoor screens
Outdoor screens or window facing outdoor screens are specially developed not to have blackening defect from direct sunlight. Professional screen of this category have very high brightness what makes screen ultimate for outdoor visibility. Very often outdoor solutions have extended operational temperature specifications in order to face environment conditions. Outdoor screens are perfect solutions for delivering marketing content to a new customers.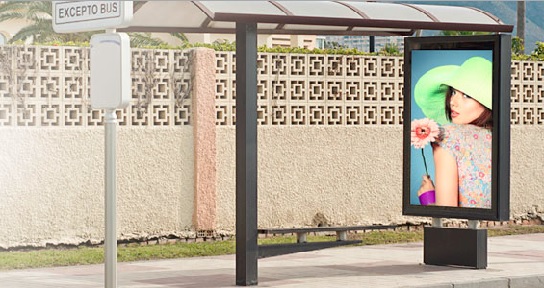 Besides, outdoor screens or window facing outdoor screens provide all the advantages of professional screens:
24/7 Operation
Professional Screens can operate 24/7 (not turning power off) within 3 years without any damages to matrix or display quality.
Landscape and Portrait Mode
Mount your screen vertically or horizontally according to you requirements. Professional Screens can operate in any mode.
Life time of display
Typically professional screens have about 60,000 hours of life time (almost 7 years).
Temperature Sensor
This feature allows you to get information about screen's condition remotely and make immidiate actions in case of emergency.
Contact us us in order to get more information or quotation for your project.